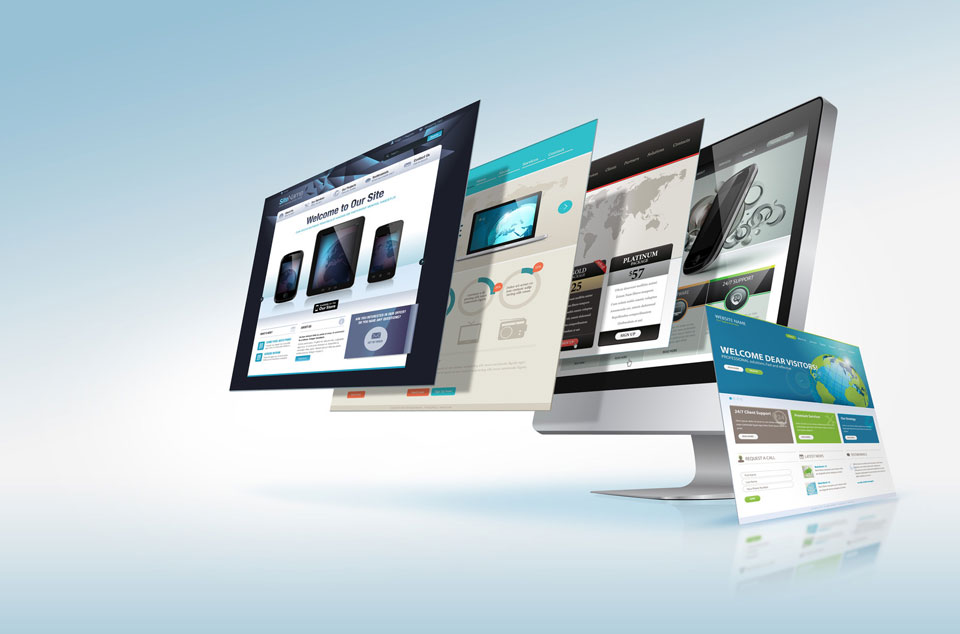 It's the biggest sale of the season, and you're leaving nothing to chance. You've budgeted for a half page in the local paper, a major television ad buy, and an all-out blitz on social media. Now what? With so much on the line, the less left to chance, the better. A landing page can help you convert visitors to buyers and track which parts of your ad spend are working, but it's important to get your landing page design right — and CarCasm can help.
What is a Landing Page?
Strictly speaking, a landing page is any page a user "lands" on when clicking a link, even if it's between or among pages on your own site. Over the years, the term has taken on another meaning: specifically, a page upon which one lands when clicking from an outside site, as part of a marketing campaign.
What a Landing Page is For
Ideally, every page on your website should guide a customer to a particular behavior, whether it's taking advantage of low APR financing or scheduling an oil change. A landing page is all about buying decisions, and should have a minimal number of touch points. It should also remove every possible obstacle to the action you want your customer to take.
How Landing Pages are Used
Bearing our definition and purpose in mind, how can a car dealership put a landing page to use? Think about the number of places you're advertising your dealership. You may be using Facebook ads, Google AdWords, Twitter, Pinterest, or television. Simply telling someone to visit your website is the equivalent of a Hail Mary pass; you're throwing a link up and hoping for the best. Since this is all about driving customer behavior and conversions, the landing page can be used to create a key component of your sales funnel. Whether you're highlighting a seasonal sales event, encouraging preorders on a halo car, or informing people about the latest generation of a trusted SUV, your landing page is a key part of the equation.
Landing Page Design
Now that we know what our landing page is for and why we need it, how do we get this thing built? Entire books have been written on this subject, but for now, let's distill it to the bare essentials.
Know your goal
Before you write a single line of copy or code, know what you're here for -- promoting a new product, boosting a new service, or giving your sales a shot in the arm. Everything else you do, from your messaging to your keywords and photos, needs to work toward that goal.
Grab attention
A punchy headline should serve as a thesis statement for everything that follows.
Use subheads
Not everyone's going to read everything on the page. That doesn't mean your efforts are wasted, but it does mean you need to provide some signs along the way so your prospect can pick an exit or scenic overlook where they'd like to linger.
Include good photos
Nobody wants to read an unbroken wall of text, so the old cliche about a picture being worth a thousand words holds some weight, since we can process visual information much faster than words on a page. Just make sure those photos are high-quality, and that they don't contradict your messaging in any way.
Explain yourself
If you've planned your landing page, you've gotten this far with a pretty good idea of what you want to say. The trick here is making sure it's crystal clear to your customers as well. Not everyone will ask -- they'll close the browser tab and head elsewhere.
Risk and reward
Every purchase or interaction a customer has with your dealership stems from a problem, and you want them to view you as the solution. Acknowledge the pain point, then offer a clear and compelling solution you just happen to have handy.
Ask for the sale, but assume nothing
Two components are vital to any landing page. One is a way to reach out if there are questions -- and there are always questions. The other is a clear and concise call to action, since it's a bit of encouragement to take the last step that was the reason you built the page in the first place. If you offer a guarantee, or if your dealership has a mission statement or tagline that reassures customers, make sure that's also close to your call to action.
Speaking of a call to action, here's yours: if the mechanics of designing a landing page, or any other aspect of your car dealership website, is giving you conniptions, don't despair. Pick up the phone and call or tap out a message to CarCasm. Our job — whether we're designing, remarketing, or giving your SEO a boost — is to make your job easier.